Credit Freeze Guide
---
Over the past fifteen years, I have conducted hundreds of presentations about digital crime to global audiences. The one question that I am asked more than any other during these events is "Should I purchase an identity protection service?". While this is a personal decision, I always disclose that I do not subscribe to any of these services. I have had a credit freeze for several years, and do not require expensive identity protection. I believe that a credit freeze is better than the best identity monitoring product which will ever exist. I believe that every U.S. citizen should consider one. I will explain the submission process in a moment, but we must first prepare for the journey. I present the steps within the following three sections.

Credit Report: Identify any current credit issues.
Credit Opt-Out: Block futire credit solicitations.
Credit Freeze: Freeze your credit.

Click the button below if you prefer a PDF of this tutorial.
Download PDF
Free Credit Report
---
A free credit report will identify all of your current open accounts and may identify any problems or fraudulent activity. There are several websites that offer a free credit report. Most of these will try to convince you to sign up for premium offers and never offer an actual free credit report. The only official government-supported and truly free credit report website is at AnnualCreditReport.com. This website allows you to view your credit report, without any fee, once yearly from each of the three largest credit bureaus. This means that you actually can get three free credit reports every year. Instead of viewing all three reports at the same time, create a schedule to spread out the viewings. First, I recommend obtaining your entire credit report from Equifax. This free report should be used to identify any unknown uses of your identity. If you do not want to submit the request online, you can mail the form at:

AnnualCreditReport.com

I recommend that you consider closing any unused open credit accounts. The only exception would be whichever account has been opened the longest. If you have an unused account that has been open for ten years without any problems, you may consider leaving that account open. This will help your credit score, whereas closing your oldest account could decrease your score. Closing other unused accounts will provide fewer options for fraud. If you possess a credit line with a local bank that is never used, and that bank experiences an intrusion into their system, you may be victimized for weeks without knowing. The fewer open accounts that you have will result in fewer opportunities for financial fraud. Personally, my priority would be to close any specialty store accounts that you may have opened because of a sales discount, a free promotional item, or a pushy sales person. Analyze your entire credit report for any errors. Occasional typos are common, and should not create panic. When I first viewed my own report, I discovered that someone else was using my social security number. I was immediately concerned and began to contact the credit bureaus. I quickly discovered that the "suspect" was someone with an SSN almost identical to mine, and someone had mistyped a number at some point. This will happen, and it is not an indication of fraud. You should focus on the open accounts. If you see that you possess a line of credit at an unfamiliar bank, then you should be concerned. If you discover anything suspicious, contact the credit bureau and financial institution to report the potential fraud. They all have a fraud division that will assist with identifying the problem and resolving it. Each situation will be unique and one vague example here would not necessarily apply to you.

You should also contact any financial institution that hosts the fraudulent account and notify them of the issue. You will be mailed paperwork to validate that the account was not opened by you. The process of closing the account will move quickly after that. If you do discover fraud on your credit report, I recommend that you immediately request your report from the other two credit bureaus. This may identify additional fraud that was not listed on the first bureau's report. If you do not discover fraud, I suggest that you wait a few months before you view the next report. This allows you to continuously monitor your credit throughout the year. Keeping an eye on your credit report is one of the most important tips that I mention in my public speaking appearances.
Credit Opt-Out
---
Under the Fair Credit Reporting Act (FCRA), the consumer credit reporting companies are permitted to include your name on lists used by creditors or insurers to make firm offers of credit or insurance that are not initiated by you. These are the pre-approved credit and insurance offers that you receive in the mail. They are often physically stolen by street criminals and submitted to receive a credit card in your name at their address. The FCRA also provides you the right to opt-out, which prevents consumer credit reporting companies from providing your credit file information to businesses. Through the website optoutprescreen.com, you may request to opt-out from receiving such offers for five years. If you want to opt-out permanently, you can print a form that you must send through postal mail. If you choose to opt-out, you will no longer be included in offer lists provided by consumer credit reporting companies.
Credit Freeze Submission
---
Now that credit reports and freezes are free due to a new federal law, I feel it is time to execute credit freezes in all possible locations. First, submit a credit freeze at the six current credit bureaus via their online submission, telephone, or postal mail options displayed within the following resources. I typically recommend clients begin with the online submission process and move to telephone or postal mail applications if anything is declined (which is common).

Equifax
Online: https://www.freeze.equifax.com
By Phone: 800-685-1111
By Mail: Equifax Security Freeze
PO Box 105788, Atlanta, Georgia 30348-5788

Experian
Online: https://www.experian.com/freeze/center.html
By Phone: 888-397-3742
By Mail: Experian Security Freeze
PO Box 9554, Allen, TX 75013

TransUnion
Online: https://service.transunion.com/dss/orderStep1_form.page
By Phone: 888-909-8872
By Mail: TransUnion LLC
PO Box 2000, Chester, PA 19016

Innovis
Online: https://www.innovis.com/personal/securityFreeze
By Phone: 800-540-2505
By Mail: Innovis Consumer Assistance
PO Box 26, Pittsburgh, PA, 15230-0026
https://www.innovis.com/assets/InnovisSecurityFreezeRequest-110141767716e41ac7d862e221ac5831.pdf

Chex
Online: https://www.chexsystems.com/web/chexsystems/consumerdebit/page/securityfreeze/placefreeze/
By Phone: 800-887-7652
By Mail: Chex Systems, Inc. Attn: Security Freeze Department
7805 Hudson Road, Suite 100, Woodbury, MN 55125

NCTUE
Online: https://www.nctue.com/Consumers
By Phone: 866-349-5355
By Mail: NCTUE Security Freeze
PO Box 105561, Atlanta, GA 30348

After you have received confirmation that the six credit bureaus have placed a freeze on your credit, navigate back to annualcreditreport.com and request your free credit report from Experian. This report should acknowledge that a freeze is successfully in place. In a few months, repeat the process for Transunion. You are allowed one free report from each of the three providers every year. While I believe everyone should consider a freeze with the previous six services, the following options are not as vital.

Core Logic: You can obtain a credit freeze at the three services provided by Core Logic, including Credo, Rental Property Solutions, and Teletrack. Core Logic is an emerging provider of credit checks for third parties. I have never needed their services or approval, and likely never will. Therefore, I have frozen my profile within each of their offerings. The following websites will complete the process online.

Credco: https://credcofreeze.corelogic.com/
Rental Property Solutions: https://rpsfreeze.corelogic.com/
Teletrack: https://teletrackfreeze.corelogic.com/

Once a security freeze is in place, Core Logic will provide you with a PIN. Once frozen, your consumer file will only be released when you directly contact Core Logic, provide them with your personal PIN, and request that any information they have on you be released. If you need to lift the freeze temporarily for a period of time, you may request a temporary lift for all third parties by completing the initial request form on the websites mentioned above. Upon submission of your request, you will receive an email from Core Logic, requesting your basic information and your PIN. You can define the length of time you want your consumer file to be available. When that period ends, your files will be frozen again.

TALX: Please consider a freeze of your employment history maintained by The Work Number (Equifax). If any of your current or past employers contracted with this service for employment verification, any details you provided to the company were shared. If your employer did not query this service, you still likely possess a profile which includes your full name, address history, employment history, salary details, and other sensitive information. To place a security freeze on your The Work Number employment report, call them at 800-996-7566 or send a written request via mail to:

TALX Corporation
ATTN: Employment Data Report Dept 19-10
11432 Lackland Road
St. Louis, Missouri 63146

Sagestream: Formerly known as IDA, this company is aggressively entering the credit reporting market. Fortunately, their self-serve online freeze process is immediate and free. Visit https://www.sagestreamllc.com/security-freeze to file online or via postal mail. A PIN will be mailed to your verified address and can be used to temporarily lift a freeze if you seek credit from a company querying Sagestream. I have yet to see a need to remove this freeze once enacted.

Advanced Resolution Services: This service allows a temporary lift of a freeze through their website (https://ars-consumeroffice.com), but the initial request must be received via postal mail. You will need to send the same documentation required by the previous "big six" credit bureaus to the following address. Lately, I see very few companies querying this service, so you might consider skipping this one if you do not feel comfortable disclosing personal details to them.

Advanced Resolution Services
5005 Rockside Rd
Ste 600
Independence, OH 44131

PRBC: My advice here is a bit different from the previous options. I recommend that you first consider whether your data is currently stored by PRBC before taking any action. If you have been notified that smaller bureaus such as Innovis, Chex, or NCTUE do not possess a profile about you which can be frozen, then you may not have a presence at PRBC. If desired, you can request a copy of your credit report stored by PRBC before demanding a freeze. However, they demand unredacted copies of the front and back of your DL. This prevented me from demanding a copy of my data. The required data to freeze your profile is very demanding, and may not be appropriate for those in sensitive situations. Full details of both processes can be found at https://www.prbc.com/consumer-affairs.
Fraud Alerts
---
In the previous edition of this guide, I only placed emphasis on the credit freeze, and did not explain a credit fraud alert. This was intentional, as a freeze is much more powerful than an alert. A freeze prohibits a hard credit check while an alert simply asks a creditor to dig deeper into any requests. In other words, a freeze stops unauthorized credit pulls while a fraud alert slows them down. In 2020, I began recommending both credit freezes and fraud alerts if you want true protection from unauthorized credit accounts. This is because credit bureaus are slowly removing some of the protections of the credit freeze due to widespread adoption and the elimination of fees. Basically, people are freezing their credit in record numbers, which is causing headaches to the credit industry.

All three major credit bureaus offer fraud alerts without any charge. However, choosing the best option is not always clear. Each bureau offers an initial 1-year alert, extended 7-year alert, or 1-year active duty military alert. My preference is always the extended 7-year option, but there are requirements to qualify. In order to obtain the 7-year protection, you must be the victim of "fraud" and must submit proof of this claim. Traditionally, this would be a police report of identity theft. However, I am aware of many people who cited various popular data breaches and submitted letters of notification from the breached companies. If you possess a police report of identity theft, this is always preferred. If not, I believe you should attempt a fraud alert by providing whatever documentation you have which supports fraud potential toward your credit. Once you have identified the documentation you will be sending, navigate to the following websites and select the 7-year extended fraud alert.

https://www.equifax.com/personal/credit-report-services/credit-fraud-alerts/
https://www.experian.com/fraud/center.html
https://www.transunion.com/fraud-alerts

Follow the directions for each provider and wait for a mailed letter confirming activation of the alerts. Any time you seek a new line of credit, the credit bureau will apply more scrutiny toward your application, regardless of releasing a credit freeze.

I now believe that a credit freeze + fraud alert combination is the most protective solution in regard to preventing unauthorized access to your credit report. The freeze prevents a hard pull on your credit, but it can be defeated by a determined adversary. The fraud alert adds additional layers and should demand a phone call to a predetermined number. Possessing both should deter a common criminal looking for an easy score.
Privacy Guide
---
My latest book on Extreme Privacy is now available. Click HERE for details.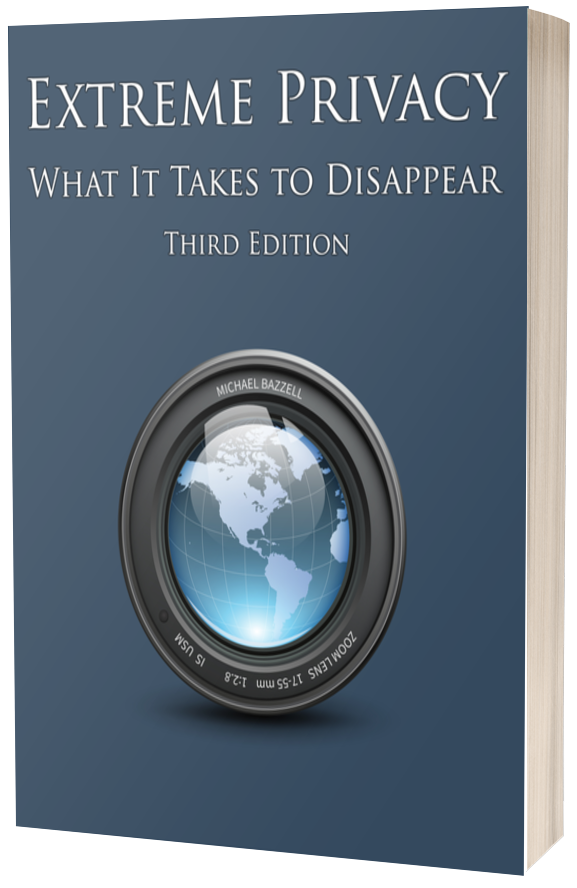 Weekly Podcast
---
The weekly podcast presents ideas to help you become digitally invisible, stay secure from cyber threats, and make you a better online investigator. All book updates will be presented on the show. Click HERE to listen or subscribe.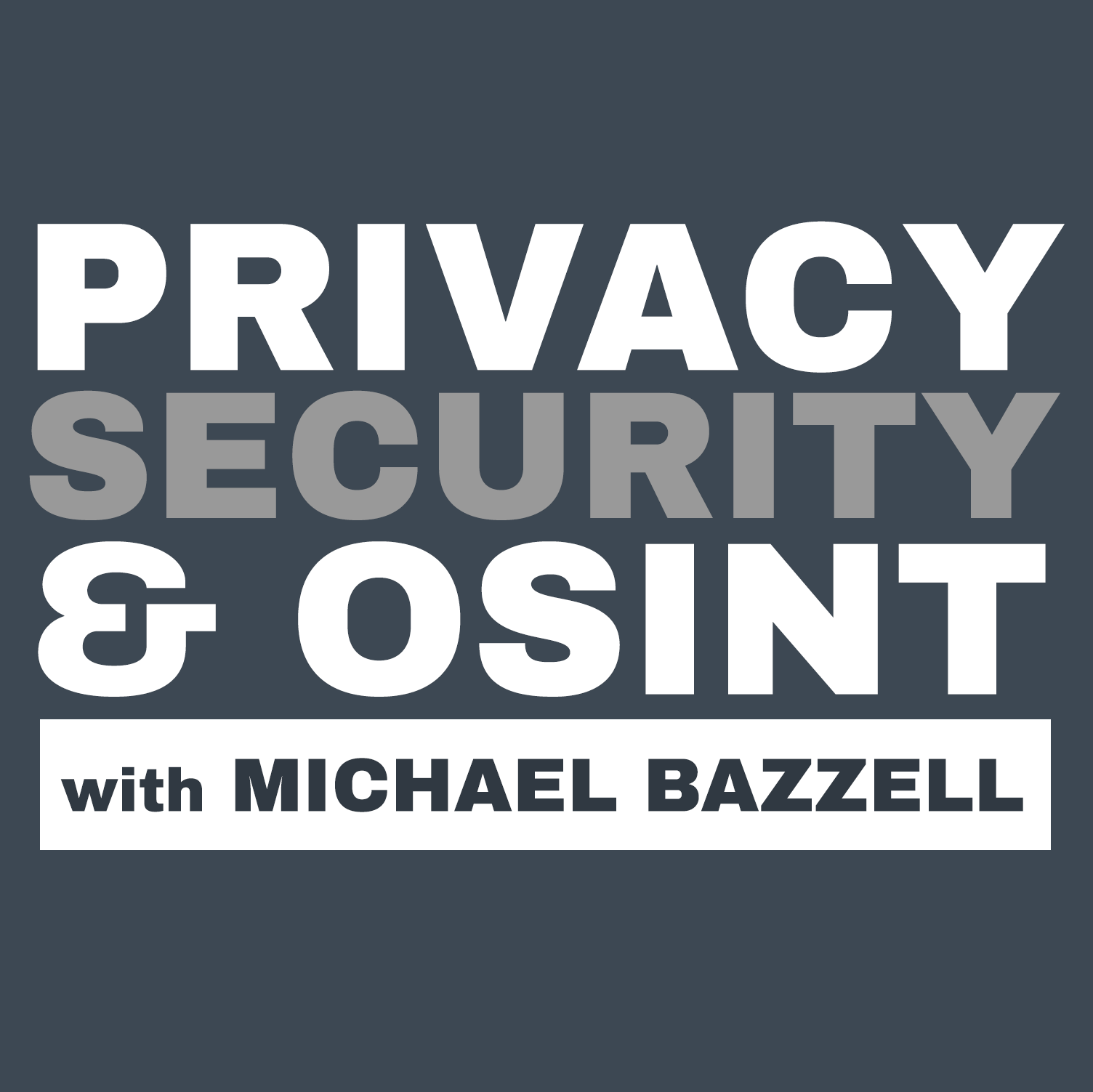 Free Workbooks
---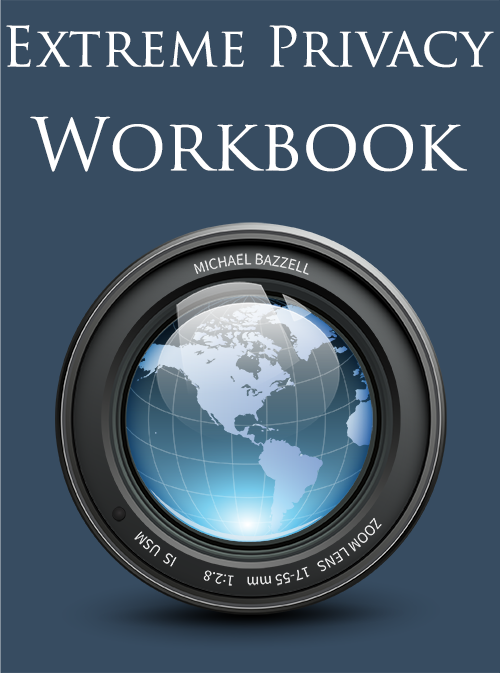 These digital guides contain my entire collection of personal online data removal links from all of my books and the latest credit freeze tutorials. They are updated often as services change. Choose the PDF or Online versions below.

Data Removal PDF

Data Removal Online

Credit Freeze PDF

Credit Freeze Online