OSIP Certification
---
We now offer the official IntelTechniques Open Source Intelligence Professional certification program to all participants of the online video training. Click HERE to begin your training today.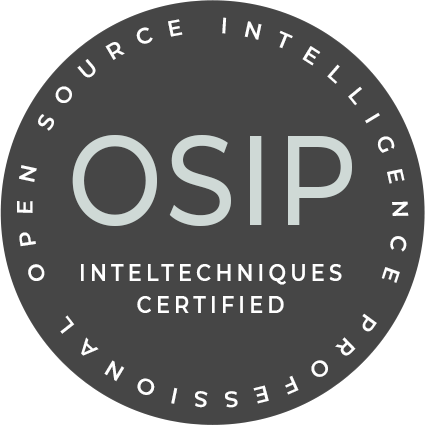 IntelTechniques Search Tools
---
Updated: July 15, 2023

These tools were created as a supplement to the book OSINT Techniques, 10th Edition by Michael Bazzell and the IntelTechniques online OSINT training by Jason Edison. Please click the links to the left to begin your queries. Click the image below to purchase the book. Your purchase directly supports updates to this free tool.

Usage Notes:

Several tools require browser popup authorization for this domain (inteltechniques.com), especially the "Submit All" features.

This site was designed to be used on a high-resolution monitor. You may experience difficulty from mobile devices.

Some tools are currently non-functional, but they remain here because many services come back to life after a short hiatus.

We do not see, collect, or store the information you search within these tools. The queries are generated and executed within your own browser.

These tools are Copyright 2023 IntelTechniques. They are provided "as is", without warranty of any kind, express or implied. In no event shall the authors or copyright holders be liable for any claim, damages or other liability. Please be responsible.