GrapheneOS VOIP Calls Guide
---
If you have been following the steps in Extreme Privacy, you might possess a GrapheneOS device and VOIP telephone service through Twilio or Telnyx. In the book, I recommend the application Linphone for VOIP calls through these services because it is cross-platform and works great on Windows, Mac, Linux, iOS , and Android. However, we actually have a better option for VOIP calls through GrapheneOS. We can use the native "Phone" app to make and receive calls through our VOIP provider, while also preventing accidental calls from our true cellular number. The following steps walk you through configuration.

Open the "Phone" application
Click the upper-right menu
Settings > Calls > Wi-Fi calling > Enable
Back Arrow > Calling accounts > SIP accounts
Click the plus sign in upper-right

If adding a Twilio account:
Username: Number assigned as username within Twilio
Password: Password assigned through Twilio
Server: Your server, such as 2125555555.sip.us1.twilio.com
Expand Optional Settings
Displayname: Your ten-digit number
Click "Save" and click back arrow

If adding a Telnyx account:
Username: Username assigned by Telnyx
Password: Password assigned by Telnyx
Server: sip.telnyx.com
Expand Optional Settings
Displayname: Your ten-digit number
Click "Save" and click back arrow

Repeat this process to add other numbers.

Return to Phone > Settings > Calling accounts
Make calls with: Ask first
Use SIP calling: For all calls
Receive incoming calls:
Enabled: Calls ring phone, battery drains faster
Disabled: Calls go to voicemail (if available), longer battery

When you make a standard call within GrapheneOS, you will now be prompted to select your desired number.

NOTE: If you do not have a SIM card in your device, you may not be allowed to enable Wi-Fi calling. If this happens, insert a SIM, reboot, and enable Wi-Fi calling. The setting stays even if you remove the SIM.

NOTE: The default connection protocol is UDP. TLS is not available. If you have troubles making or receiving calls via Telnyx, change the protocol to TCP.

NOTE: Changing the Displayname after you have registered the account within GrapheneOS may result in the account being removed from view. Set it as you want while creating the connection and do not modify it after.
Privacy Guide
---
My latest book on Extreme Privacy is now available. Click HERE for details.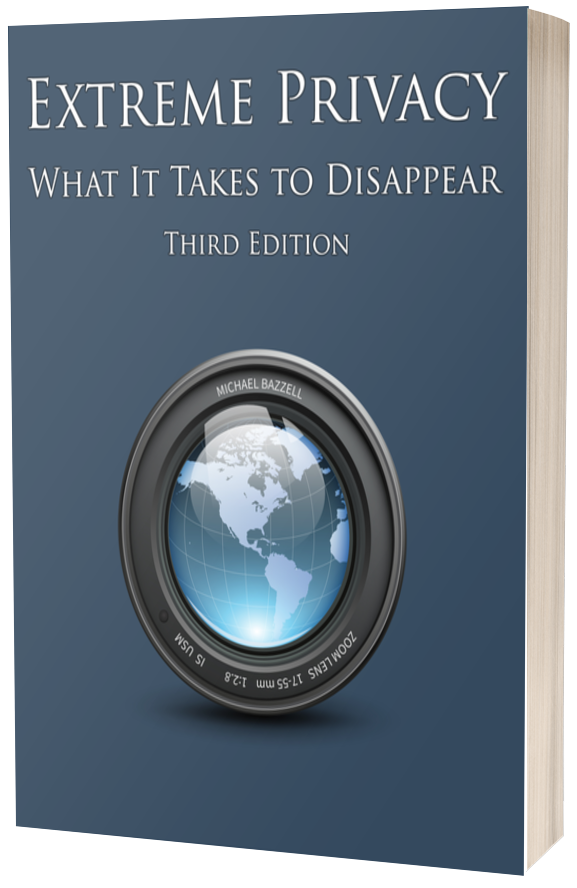 Weekly Podcast
---
The weekly podcast presents ideas to help you become digitally invisible, stay secure from cyber threats, and make you a better online investigator. All book updates will be presented on the show. Click HERE to listen or subscribe.